Peregrine is a fully integrated full service security provider. Divided into three separate divisions Through our technology division Peregrine offers electronic protection and safety oversight technology including access control (card access systems) video surveillance networks (security video systems) and intrusion detection systems (alarm systems). Our systems can be monitored centrally through The Peregrine Protection Center (PPC). This second division is the hub of Peregrines 24/7 client support methodology. This ULC Certified secure facility not only monitors our systems but can dispatch our Elite Security personnel should any events occur. No security system is complete without a response mechanism and Peregrine provides these services through our third division our Security Manpower Services division.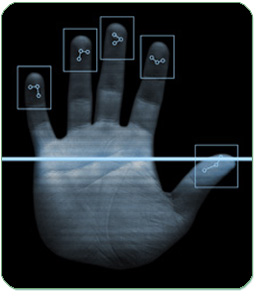 All three divisions can be utilized independently or as an integrated group. However in most cases to have seamless relationship between what is installed who monitors the installed equipment and who would get dispatched in the event of an alarm is the ultimate integrated solution.
Being a full service company ensures we stay close to the needs of our clients. Seeing their security challenges through their eyes means we can develop the appropriate solution to the actual problems. In many cases the large multi-national security companies only offer a single approach solution Peregrine on the other hand can customize, develop and/or upgrade to meet the clients needs and budgets.
In addition to the core capabilities of Peregrine the company is developing unique abilities in the bio-metric and Internet Protocol security market. Whether the need is to remotely view video systems remotely, track valuable mobile assets (or to protect very high value locations) Peregrine is on the leading edge of not only current technologies and we are watching as new advanced security applications emerge into the market place. In most cases emerging technologies require a support facility to support technologies in the field. Global Positioning Technologies are an example of the need to "watch over something" 24/7 and Peregrine's Incident Management Center is technically positioned to do that.
Finally the backbone of any company is its staff whether they are administrative, technological or should they make up our Elite guard force Peregrine have without a doubt the best trained, motivated and qualified security staff in the security industry today. The company is managed by seasoned professionals who have many decades of hands on security experience. There is little they have not seen or been involved in. It is this depth of knowledge that not only built the company but that allows us to support and guide our expanding client base 24 hours a day.