Peregrine has selected as its target market clients who desire a high degree of service to support the increasingly complex world of security solutions. The massive security companies currently found throughout the industry cannot compete with Peregrine in areas of client support, and that is deliberate.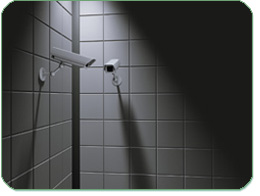 Since incorporation we have held our costs structures firm so we can offer attractive pricing options to our clients and that is deliberate.
Clients understand distance is no longer a challenge but many feel more comfortable with a local agency to manage and monitor their systems we operate our operations center locally and that is deliberate.
Our deep understanding of the entire security industry allows us to install, customize, adapt, adopt or refine systems that may already be in place and capable of remaining part of the overall system. Monitored accounts can be reconfigured to report to Peregrines state-of-the-art ULC certified monitoring station. Peregrine takes an isometric view of a clients security challenges offering news solutions, adjusting underperforming system facets, integration is Peregrines pivotal operational principle and that is deliberate